Olli Pottonen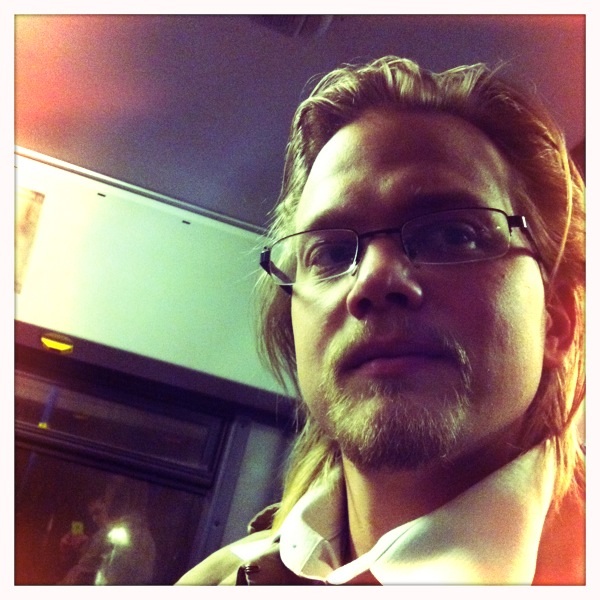 Pronounced /ˈolːi ˈpotːonen/. Simple, isn't it?
Kirjoittelen sillointällöin blogiin mm. pyöräilyyn liittyviä juttuja.
Contact information
Email: olli.pottonen@iki.fi
Mobile phone +61 0481538440 (or alternatively +358 50 5315391)
Home page: www.iki.fi/opottone (what you see in the address bar at the moment may not be valid in the future)
Scientific work
See my list of publications.
Other
Helsingin polkupyöräilijöiden lyhyt katsaus liikenneympyröiden suunnitteluun.
"Optimisti hyppää enemmän."
"Good judgment comes from experience, and experience comes from bad judgment."
I changed the email address embedded in the PGP key in 2009. The fingerprint remains the same however.

-----BEGIN PGP PUBLIC KEY BLOCK-----
Version: GnuPG v1.4.10 (Darwin)

mQGiBEX9XgMRBAC/FTLH61pVtqjazxg9+eR2PihY+SrrSBQh3uh9Oj+mSoDJb/UG
LPazLNUCfZ+njFsRHqAWLL0f+RaufC5l0oOhWQ/lGnZC1euu0uYPXyV4VpKTOvxP
/dMbCLTlLQ12NAtWZtYXSwI9YmjhEIYOc6P5Kx3ju4h/0ButwtHARluRTwCghKFe
pmeUKNbUJAsuIEcRQRv0+WcEAKSaNeNMfqK08bzNwPqdDMpUagNnrxSMMynv/GPY
rLvddOuwxo1plBx6ppdD7rnjZUL0XrUfl9L0vLsmHfynMOwy8m5F3yqY4zQQCes1
KdXiIUb7ONi6qY8B8+2NMruRCMVZnRDTvlRvTx5Ar9M6HM1I5L65ujbbLkD5mOFQ
tbuVA/0cHTPSJXHf2rXXk5NDqMyhGoBk7qxFcKriDoHPhAFXa4huNnN7kKYqPugB
def/bDXty81K/5mkgY2VAtoP/GelwP2NiYfQ7+0ATswTDRQj+n6VmS6/YzU3Zw+V
Xpbrb6+nPZkMI0e9x/rgf8o4CktnlAg+uNLD3IlMVr/r9ZKAXbQrT2xsaSBNaWth
ZWwgUG90dG9uZW4gPG9sbGkucG90dG9uZW5AaWtpLmZpPohiBBMRAgAiBQJK42Y5
AhsDBgsJCAcDAgYVCAIJCgsEFgIDAQIeAQIXgAAKCRBfmmQkLjDm2Sj+AJsGGnR6
GZ0v2/OrQAcjIC1b3O/j8gCfdn45nNVeqtyyJZhLD8vmZ/nu1a65Ag0ERf1eCRAI
AK4Cgnv+CrLTtXONa2S0fvoBcjtXEEPVl70JQAWotI0j6qFjTA9OfAGQ5feWBEZy
bJlH/cwcndqkd5oFo4LHYK/ND3Jr777URf+TFZNqwyUZjfExQ/pSOeA3xM9zmuCF
Lad+0csnyE0B5XjI7rlK3l/5PGoi+8hkGxXUJ+4VI7MGlMx0DsSuw/CwYEVLsUK4
sCrfZsw/dwOvOhVDzRwfT9xlJCzi/f5NuIhtieOjVrVDY0WJu4lDYNfR9tpxkfEJ
l/LFt2FDBj4A4spwAinEt1dnO7khUw5G7D63Kb496+Uc6A1VY3XNllMV8MR5ipmf
Zza9UDfH4EGfp+gNHAI3OjMAAwUH/R8J4IdgeA5DDyUzrCkOpPtSoSXTHkWrsSTk
iZUszxRKcebUz4mVJQd7fOIsLGISKpGcN4akgP/z8m6R7YHmMvayvWL3Q3nZFFvN
lwvhnlz7pWlRB7jRQ/7VfQOWrnwMt/FJvkv/bM9RW1ooK2dBPB2YD7fO6BH80zai
YmWtByNQvhccw3lP8+/5cd8sqLw35lpGW+NFI0FYt6vRzRW5nAut3DY2WGF1AgwA
+b/5kRP/1ItSDYNegwCbEFzqPZ9E4VypcDnAIxb70ZRWsfgNMIZQAquw9zNF7r8W
4ECFDGL1mEDsaJZgQhVphsGy+J0MknRr5g3pF1mViArTosC/dkSISQQYEQIACQUC
Rf1eCQIbDAAKCRBfmmQkLjDm2VPSAJ9pHzCGTr7Hwx8UL1EX4wwyMpoKmgCbB7PY
ywGx7FFLoapNyQpNcnjLlpM=
=/bho
-----END PGP PUBLIC KEY BLOCK-----

Key fingerprint = 8606 6FB7 1B08 FEAD 8D19  32A3 5F9A 6424 2E30 E6D9